Garapan as seen from Mount Tapochau and Beach Road.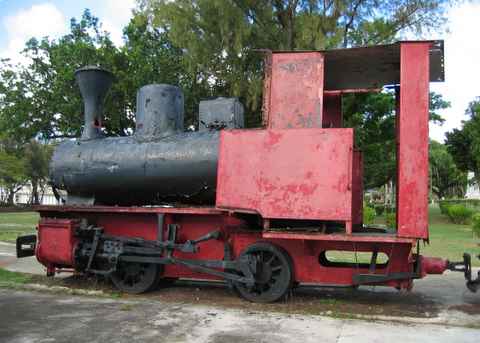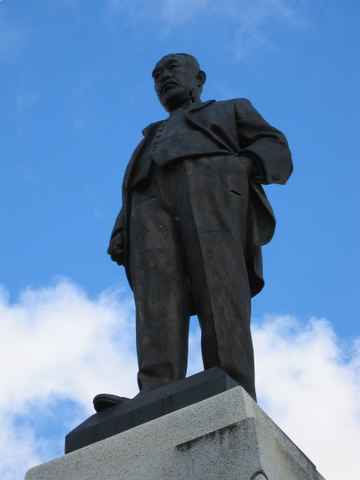 Sugar cane train and statue of Haruji Matsue at Sugar Cane Park.
At 1545 feet (515 meters) it is the highest point on Saipan.
Southwestern view from Mount Tapochau.
Southeastern view from Mount Tapochau.
Northern view from Mount Tapochau.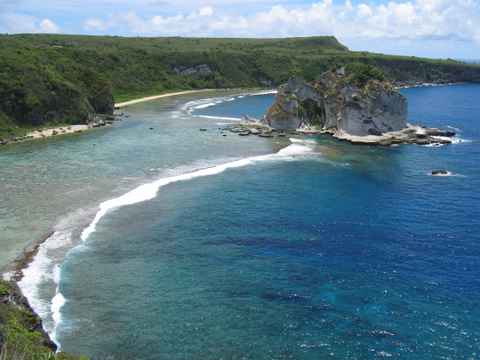 Bird Island on the northeast coast of Saipan.

View north from the top of Suicide Cliff.

The northwest coast of Saipan from the road leading to Suicide Cliff.

Dusk from the same location.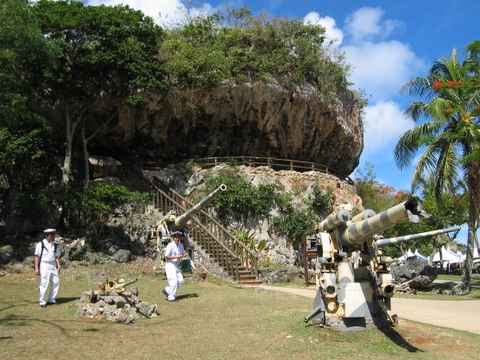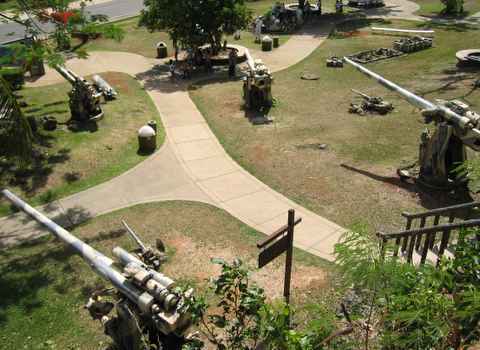 The Japanese Last Command Post at Marpi, on the north end of Saipan. The area is neat and manicured today but in the '70's it looked more authentic as can seen in photos 1, 2, and 3.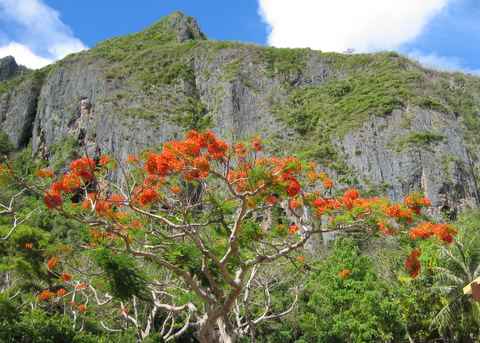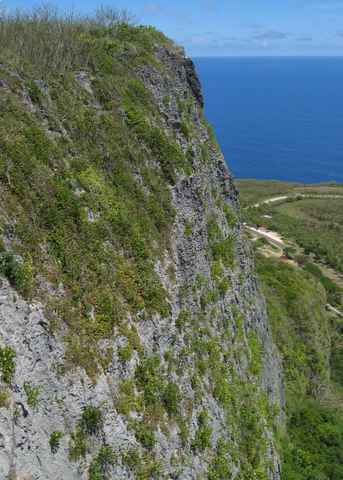 A view from below and above Suicide Cliff at Marpi.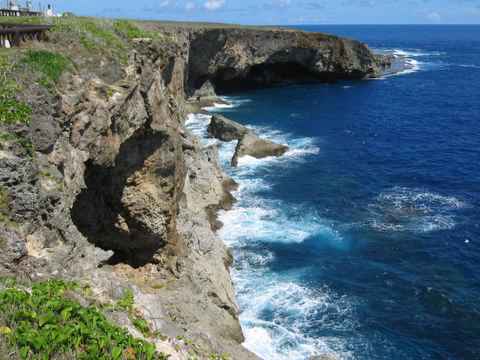 Suicide cliff at Marpi Point a short distance from the Last Command Post.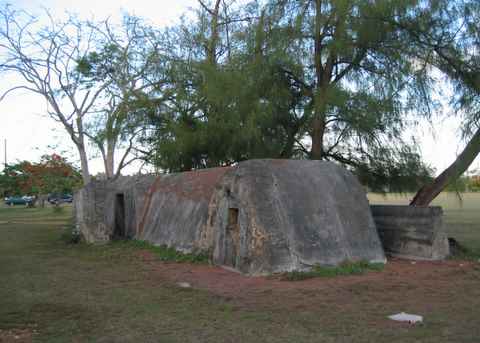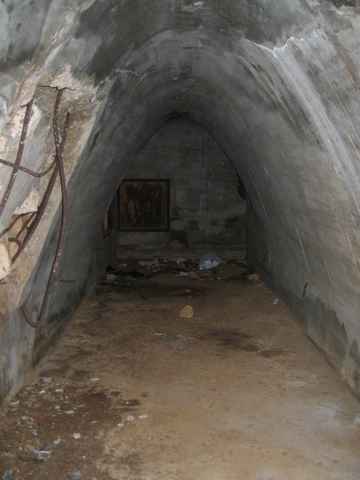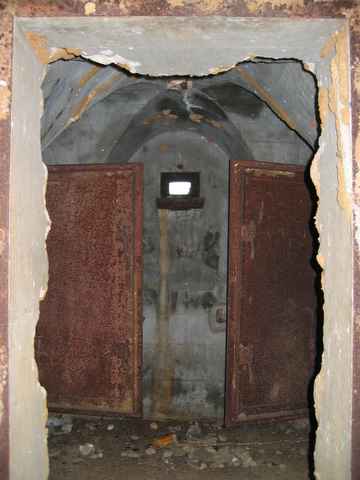 Air raid shelter at As Lito Field (Saipan International Airport).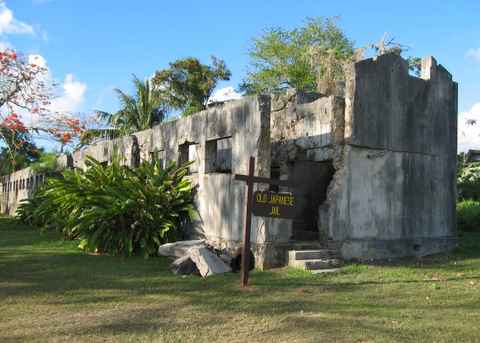 The old Japanese jail in Garapan.
Virtual NPS World War II Museum of Saipan
NPS American Memorial Park
Current pictures of WWII structures around the Aslito Air Field.
Views from Mt. Tapochau, As Lito Field and several other spots on Saipan
A collection of pictures of Saipan's sights.
Go to top of page
---
All rights reserved in all media. Permission is granted to individuals, researchers and educators to make copies of the Website's contents for educational purposes that generate no revenue. No other publication, copying, electronic transmission, use, or reproduction is permitted without advance written permission. Every commercial or revenue-producing use or electronic reproduction (reproduction in any form that does not produce a hard copy print out) of Website material whether or not for educational or research purposes, requires advance written permission.

© Copyright 2006