View of Songsong from the lookout above the town.
A close-up of Songsong village.

Road leading to the lookout.

View of the Sasanhaya Bay, Songsong.

View of Mount Taipingot (Wedding Cake Mountain) and Sasanhaya Bay from Mt. Manira - the highest point on Rota.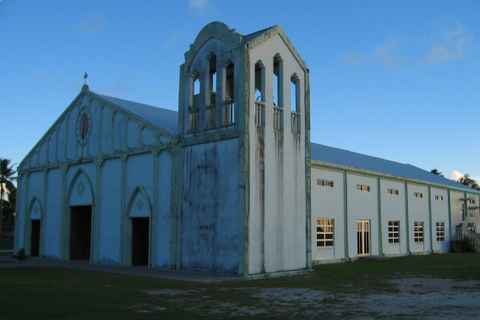 San Francisco de Borja Church, Songsong Village.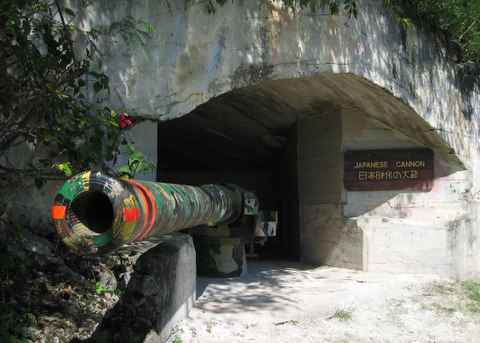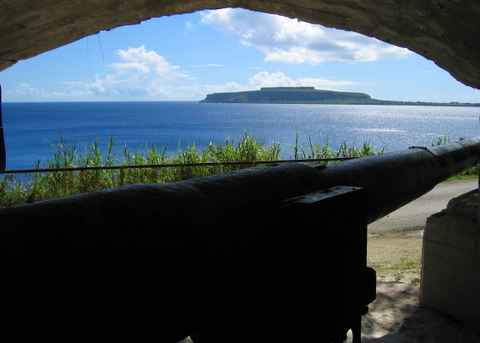 The Japanese canon overlooking Sasanhaya Bay and Mount Taipingot in the distance.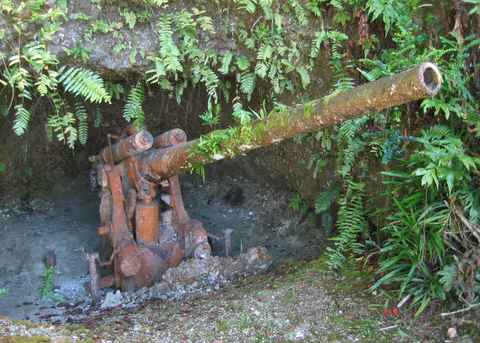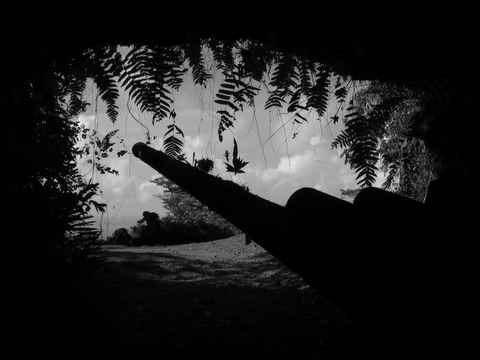 Japanese canon in the hills above the airport, on the road to Mt. Manira.
Sugar Industry


Mua Japanese train at the "Milky Way" Station. Train at the sugar cane mill.



Sugar cane mill next to West Harbor, Songsong.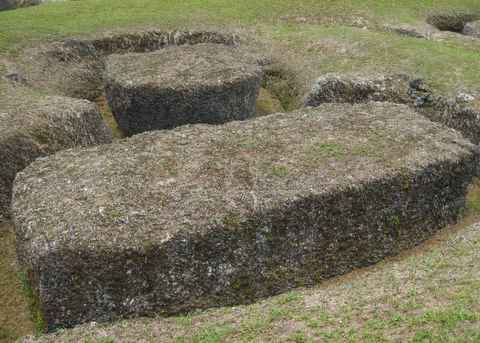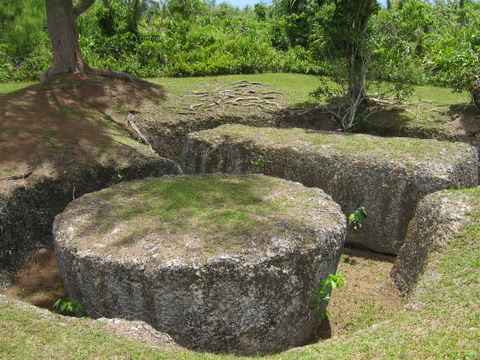 Latte stones pillars and capstones in the process of being cut-out of the ground.

Go to top of page
---
All rights reserved in all media. Permission is granted to individuals, researchers and educators to make copies of the Website's contents for educational purposes that generate no revenue. No other publication, copying, electronic transmission, use, or reproduction is permitted without advance written permission. Every commercial or revenue-producing use or electronic reproduction (reproduction in any form that does not produce a hard copy print out) of Website material whether or not for educational or research purposes, requires advance written permission.

© Copyright 2006